Berlin'deki Yüksek Sınıf Limuzin Hizmetiniz
Beklemeyin - yolculuğunuzu bugün ayırtın ve Berlin Havalimanı'na veya Berlin Havalimanı'ndan lüks ve stressiz bir ulaşım deneyimi yaşayın.
Affordable & Secure Airport Transfer In Taxi | Flughafen Taxi Berlin Germany
If you're looking for a reliable, safe, and luxurious transportation service in Berlin, look no further than MyChauffeur. We assure you the best possible service and make your experience with us unforgettable. Booking can be made online for private taxis in Berlin. We pick you up from the airport/home safely on time throughout Germany and make you travel comfortably to your destination.

Our friendly chauffeurs are trained to help you with luggage. So you can count on us if you want to hire an Airport taxi, aka Flughafentaxi Berlin, Germany. All of the above, our limousine or taxi services are available for corporate events, group tours, and conferences in Berlin. With our chauffeur booking app, you can receive regular offers of airport shuttle service from Berlin for individual and group travel to events.
Private Airport Shuttle Service Berlin to and from Airports
Havaalanı Transferinizi rezerve etmek için, web sitemizden veya ücretsiz uygulamamızdan alınmak istediğiniz yeri ve varış noktanızı seçmeniz yeterlidir.
Whether you're traveling to/from the city center, one of the outer districts of Berlin, or Brandenburg - our private airport shuttle service Berlin, Germany, is the perfect solution. Specifically, when you need German-speaking Chauffeurs for Airport Transfer for smooth travel, our team understand transfer von zuhause zum flughafen or hotel flughafen berlin brandenburg mit transfer.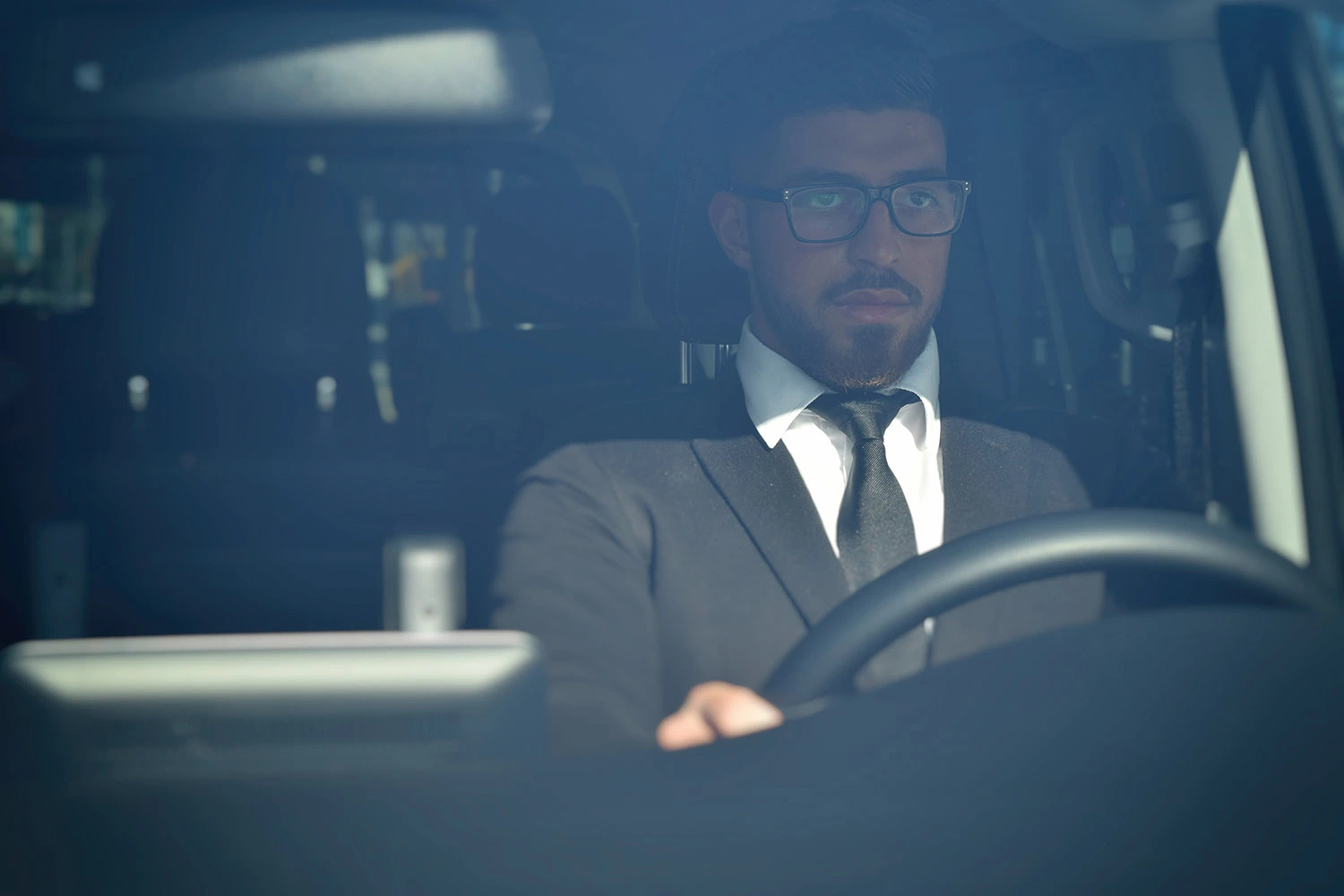 Transfer from Home to the Airport | Transfer Von Zuhause Zum Flughafen
No matter where you want to go, MyChauffeur ensures reliable pickup from home to the airport. Want to know about booking the private transfer services in Berlin? This is handy. Before you start the tour, you must submit the required details, and we will confirm the reservation within 24 hours. Specifically, when you search transfer von zuhause zum Flughafen or hotel flughafen berlin brandenburg mit transfer, we are available to book your airport Transfer Berlin Germany.
We take pride in our commitment to excellence and go above and beyond to ensure our clients' satisfaction. Our experienced and professional chauffeurs are dedicated to providing our clients with the highest quality service. For this reason, booking our service means you can sit back and relax while we take care of all your transportation needs. From airport transfers to business meetings, we've got you covered. Our door-to-door service ensures that you arrive at your destination safely and on time. Moreover, you can explore our hourly limo rental Berlin if you need to book hourly transfer services for specific hours.
Hotel Berlin Brandenburg Airport With Transfer | Hotel Flughafen Berlin Brandenburg Mit Transfer
We provide airport transfer services to and from the Berlin Hotels: Berlin Brandenburg Willy Brandt Airport (BER). Until 2020, the Berlin-Schönefeld (SXF) airport was also integrated into the Berlin Brandenburg Airport as Terminal 5. Berlin-Tempelhof Airport (THF) was shut down in 2008, and Berlin Tegel Airport (TXL) was shut down in 2020. Both are no longer in operation. But that's not all we offer. We provide various transportation services tailored to your needs, including transportation to and from business meetings and events, shuttle services, or chauffeur services for weddings.
Whether you need to get to a hotel, conference center, or any other location, our experienced chauffeurs will guarantee you a high-class experience. So, why settle for anything less regarding your transportation needs in Berlin? Choose MyChauffeur
for your Berlin Airport Transfer and book now. Also, you can check us on Google Maps
for reviews from genuine customers.
Her Durum İçin Lüks Limuzinler
İster iş için ister eğlence için Berlin'e gidiş-dönüş seyahat ediyor olun, MyChauffeur sizin için mükemmel havaalanı transferine sahiptir. Her ihtiyaca uygun geniş bir lüks sedan yelpazesi sunuyoruz. Filomuz öncelikle en yeni Mercedes-Benz modellerini içerir ve varışınıza şık ve konforlu bir şekilde ulaşmanızı sağlar. Araçlarımızın en yeni olanaklarla donatıldığından ve güvenliğinizin her zaman birinci önceliğimiz olduğundan emin olabilirsiniz.
Araçlarımızın her zaman güvenliğinize öncelik veren en son olanaklarla donatıldığından emin olabilirsiniz.
Havaalanı transferi Berlin Almanya'nın en iyisi. Havaalanı servisi ve havaalanı taksi Berlin, Almanya ile seyahatinizi unutulmaz kılın.lüks seyahati en iyi şekilde deneyimlemek için.